A section of Fish Creek Provincial Park has been closed after a black bear was spotted in the area in southwest Calgary.
Votier's Flats — located at the foot of Elbow Drive S.W. in Fish Creek Provincial Park — was closed Tuesday. Officials said in a release the closure will remain in effect "until further notice."
To avoid a surprise encounter with a bear, officials recommend that you:
Make plenty of noise and travel in groups.

Be aware of your surroundings. Look and listen for bears and their signs.

Keep pets on a leash.

Carry bear spray. Make sure it's easily accessible, and know

how to use bear spray.
Bear sightings should be reported immediately to 403-591-7755.
Articled from the CBC RSS Syndication
CBC.ca - RSS Feeds
Copyright is that of their respective owners (CBC).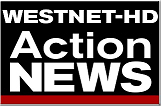 Copyright 1996-2014 WestNet-HD Action News. A Division of WestNet Continental Broadcasting.
News Desk