Advance polls in the Calgary-Lougheed byelection opened Wednesday morning.
The polls will be open from 9 a.m. to 8 p.m. until Saturday at three locations:
South Gate Alliance Church, 1436 James McKevitt Rd. S.W.
Woodcreek Community Association, 1991 Woodview Dr. S.W.
Spruce Meadows British House, 18011 Spruce Meadows Way S.W.
The riding became vacant when MLA Dave Rodney stepped down to allow new United Conservative Party leader Jason Kenney to run for a seat in the legislature.
The seven candidates running are:
Larry Heather, Independent.
Jason Kenney, United Conservative Party.
David Khan, Alberta Liberal Party.
Wayne Leslie, Independent.
Lauren Thorsteinson, Reform Party.
Romy Tittel, Green Party of Alberta.
Phillip van der Merwe, Alberta NDP.
The byelection is set for Dec. 14.
More information is available from Elections Alberta.
Articled from the CBC RSS Syndication
CBC.ca - RSS Feeds
Copyright is that of their respective owners (CBC).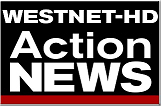 Copyright 1996-2014 WestNet-HD Action News. A Division of WestNet Continental Broadcasting.
News Desk